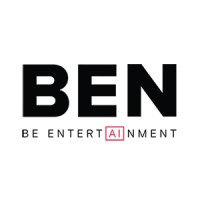 We are excited to announce that TubeBuddy has been acquired by
BEN
!
Though we know change can be scary, this new partnership comes with exciting opportunities, and we want to reassure you that the TubeBuddy you know and love isn't going anywhere - only getting better.
FAQs
Will TubeBuddy continue to be awesome?
Yes! In fact, you can expect next-level advances coming in the future with integrations from BEN's AI tech.
Will the price of my TubeBuddy subscription change?
No, all of your licenses will remain at the same price.
Will any TubeBuddy features get removed?
No, all of the great tools you rely on today will remain for the future.
What type of new features should I expect to see in the future?
Some great advances in tech related to AI. Think 'earning more money on YouTube and more successful videos' based on data and AI. It's going to take some time so be patient, but be excited.
How will the TubeBuddy team change?
The core team will remain the same, but we are excited to welcome Rob Gabel, former CEO of TubularLabs, who will be leading TubeBuddy into the next phase of awesomeness. The team will also continue to grow over time to serve creators even more than we do today.
What should I do now?
Keep being awesome! Nothing will change in your day-to-day usage of the tools. We are still operating as normal too, just excited about the potential of this new chapter for the entire TubeBuddy family.
Will my Affiliate payouts change?
No, you will continue to earn what you did before. We have been working on improvements for a long time now and you can expect even more time and energy to be put into our affiliate program in the future. We recognize that the product wouldn't be what it is today without you.
What should I do if I have more questions?
You can reach out
HERE
and we will do our best to get back to everyone as soon as we can!